Deck Contractor in Bellevue WA: Building Fancy Outdoors for You!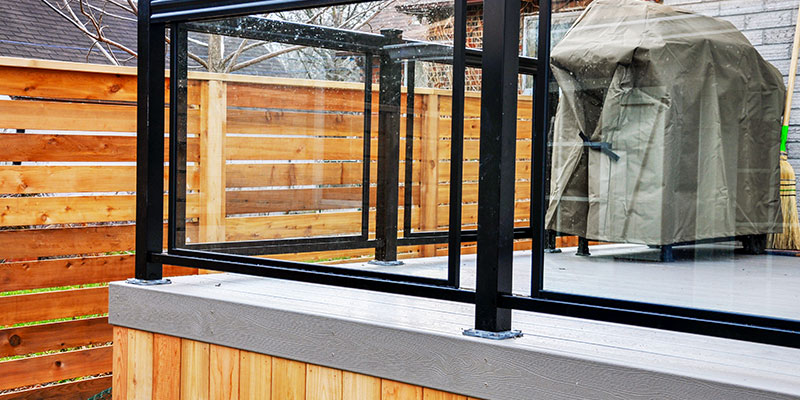 Deck Contractor in Bellevue WA: Building Fancy Outdoors for You! d let us install you a quality deck.
Contact us now and get a personalized free quote. The deck is one of the essential parts of your property; therefore, you must take care of it. Is your deck in poor condition? then maybe it is time to repair it. Call us if you need help, our team has the experience to repair your deck in the blink of an eye.
Decks are the perfect outdoor space for family entertainment. You can host parties, family get-togethers, and more.
We have a lot of deck ideas, so there is no doubt that we'll install the ideal deck in your home; the one that fits your needs and fulfills your expectations.
Saltos Landscaping LLC is the Leading Deck Contractor in Bellevue WA!
There are many benefits to installing a deck. But, if you want to enjoy them all, you have to hire Saltos Landscaping LLC — the best deck contractor in Bellevue WA. We take care of everything when it comes to decks. We can design, build, and give maintenance to them. Do not waste more time, let us help you. Our team is here to provide you a high-quality and long-lasting deck.
Other benefits of installing a deck include but are not limited to adding aesthetic appeal to your home, extra footage and storage space, extra value to your home, and being an outdoor enjoyment area.
You can complement your deck with an outdoor grill or a portable bar, and in this way, your deck will become a real outdoor entertaining space.
The best of all is that we offer affordable deck installation services. You'll get from us a deck of the highest quality while saving money. Saltos Landscaping LLC is the leading deck contractor in Bellevue WA. Our team offers a wide variety of services; for example:
Get The Best Deck Installation

Installing a deck is a difficult task; therefore, you should look for professional help. Do not worry; Saltos Landscaping LLC is here to solve your problems. Our experts have the right tools for the job; in other words, we can help you install a new deck.
First of all, you need to design your deck. The design of your deck will depend on the style of your home, your budget, your material choices, and your style. Call us if you need help; we have more than 20 years designing the best decks in the area.
We build the most gorgeous decks and outdoor spaces
Take advantage of our sturdy, durable, and fancy decks
For more than 20 Years we have built the best decks
We offer awesome prices; we make the most out of your money
Our crew is skilled, talented, innovative, precise, full of stamina, and friendly
Our team can create awesome patio designs on a budget
We are a licensed & insured deck contractor
We always recommend the best material and project alternatives
Our team follows efficient building codes and all the safety Guidelines
Deck Replacement: Call the Best Deck Contractor in Bellevue WA
It is normal for your deck to wear out over time, therefore, at some point, you will have to replace it. You should not allow your deck to be in poor condition, this will damage the image of your house. Our advice is to seek professional help and replace your deck. Don't wait any longer, call us if you need help! Get rid of your old deck, let us install you a new one!
Most of the time decks don't have a roof; they can suffer greatly from the beating of harsh weather. Wood wearing or rotting, blackening due to humidity, fading wood due to UV and water damage, flaking/peeling of the paint or water sealants, and mold & mildew are some of the problems your deck faces.
In other words; you need to be careful. Trust us; we are the leading deck contractor in Bellevue WA. Read our blog to learn the reasons why hiring a professional landscaping service is worth it.

We Cover 60 Miles around

Renton WA
Seattle

Rainier Valley

Bellevue

Renton

Redmond

Kirkland